Coed Social Softball Sundays in Hampton
Accepting Team Players Only
7-week regular season + playoff tournament
Games are played on Sunday Afternoons at Briarfield Park in Hampton
All skill levels and experience are welcome. We have a wide variety of competitive and laid back teams in the league.
Game Times: 1 PM and 2 PM (3 PM if necessary). Your actual game time will be one of these and will vary from week to week.
Don't have a full team? No worries. You can sign up with a team, a small friend group, or as a free agent. We will place you or your group on an existing team that needs players. CLUBWAKA Softball is a great way to get your friends and co-workers together or to just meet new people!
RESOURCES
League & Social Manager Contact: Troy Carter, tcarter@clubwaka.com
KEY DATES
7/31 - Early Bird Deadline
8/31 - Reg. Pricing Expires. Sign up before this date to avoid Late Pricing
9/12 - Opening Day!
10/31 - End of Season Tournament

11/7 & 11/14 - Rain Makeup Dates*
*In the event of weather cancellations, games will be made up as double headers when available. If no available double header dates, the season may be extended to 11/7 and 11/14.





COVID-19 PHASE 3 SAFETY GUIDELINES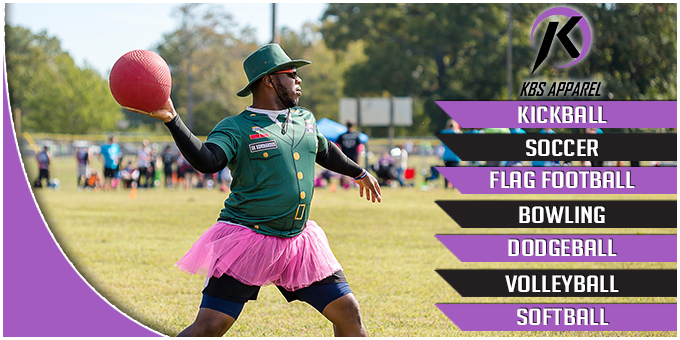 CUSTOM JERSEYS
Every CLUBWAKA league membership comes with a shirt, but we know some of y'all like to be EXTRA. That's why we've partnered with KBS Apparel to be the official custom uniform provider for CLUBWAKA Hampton Roads! Want to show off your team spirit? Put names & numbers on the back? Contact KBS for full sublimation, spot-sub, or screen printed jerseys and accessories at a great price and quality. MORE INFO - https://www.kbssportsapparel.com/pages/clubwakavir...
Artwork & Design is included in your cost. KBS' design professionals will help you create the best look for your squad.
All uniform designs will include the CLUBWAKA logo and proofs will be submitted to CLUBWAKA for approval before printing to ensure proper guidelines are met.
Outside of standard CLUBWAKA issued shirts, only custom jerseys produced by KBS Apparel will be permitted for league play. Any custom uniform that was approved prior to 2020 can still be worn, however new designs must go through our exclusive partner.
The lead time for production is approximately 4 weeks for full-subs and 2.5 for spot/screen.
For more questions, please visit the KBS Website or contact them at info@kbssportsapparel.com