Boca Raton Friday Night Kickball - Fall 2021
ABOUT THE LEAGUE
As they say, 'You Gotta Start Somewhere', and being one of the first leagues in South Florida (approx. 2005), Boca has been the breeding grounds for some of the best teams and players CLUBWAKA has ever seen! Some of the historical data has been lost over time, but the tales of these legendary Friday nights live on. Gaze upon the greatness of our past champions and perhaps, one day, your team will be enshrined in the Hall of WAKA Fame.
DETAILS
Games Played at Spanish River Athletic Complex
Game Times are 7p to 9p (10p if necessary)
Minimum 7 Games Per Season*
1 Game Per Hour
End of Season Tournament for Qualifying Teams
FREE CLUBWAKA T-Shirt
Food & Drink Specials at The Irishmen
*weather and pre-planned venue events outside of CLUBWAKA's control could alter scheduled dates/times
RESOURCES
THEMES
Week 1 (Sept 24th) - Save a Horse, Ride a .....
Week 2 (Oct 1st) - Duo/Duet Night - Find a partner, best 'pair' wins
Week 3 (Oct 8th) - Superhero Night - Pull out your capes, save the day and maybe a win
Week 4 (Oct 15th) -

JELL-O Wars - National Dessert Night, the perfect night for our traditional war

Week 5 (Oct 22nd) -

80s Night - The best decade for dressing up

Week 6 (Oct 29th) - Pre-Halloween Party
Week 7 (Nov 5th) - Championship Night
HALL of WAKA FAME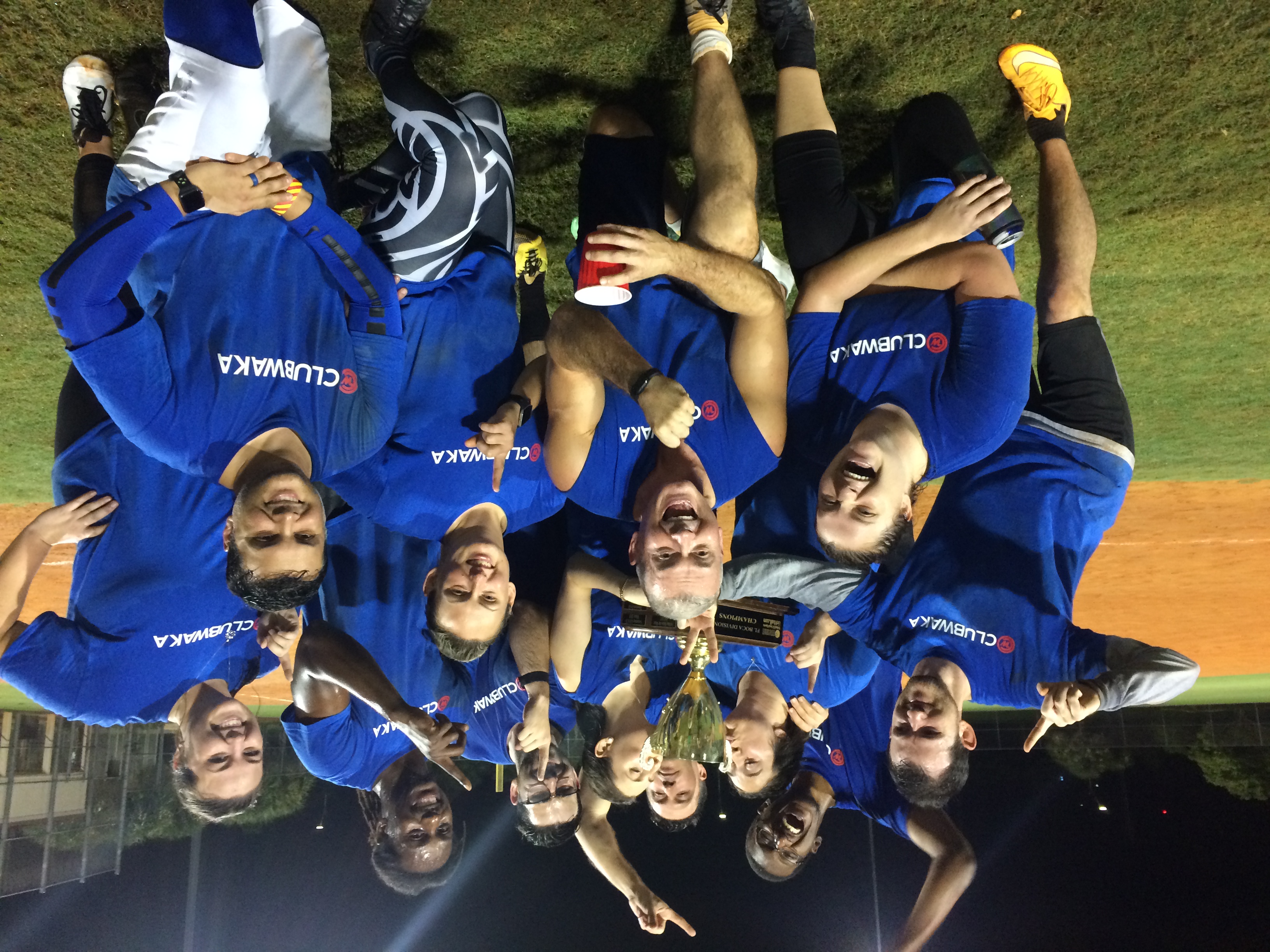 Fall 2019 Champions
Always Sunny in Kickadelphia
Wendy Lewis (C) - Richard Cayemitte - Joey Rice - Brianne Doolittle - Rachel Kirkes - Steve Brezinski - Shelby Davis - Freddy Mejia - Michael Dean - Brian Heredia - Carly Roberts - Juwan King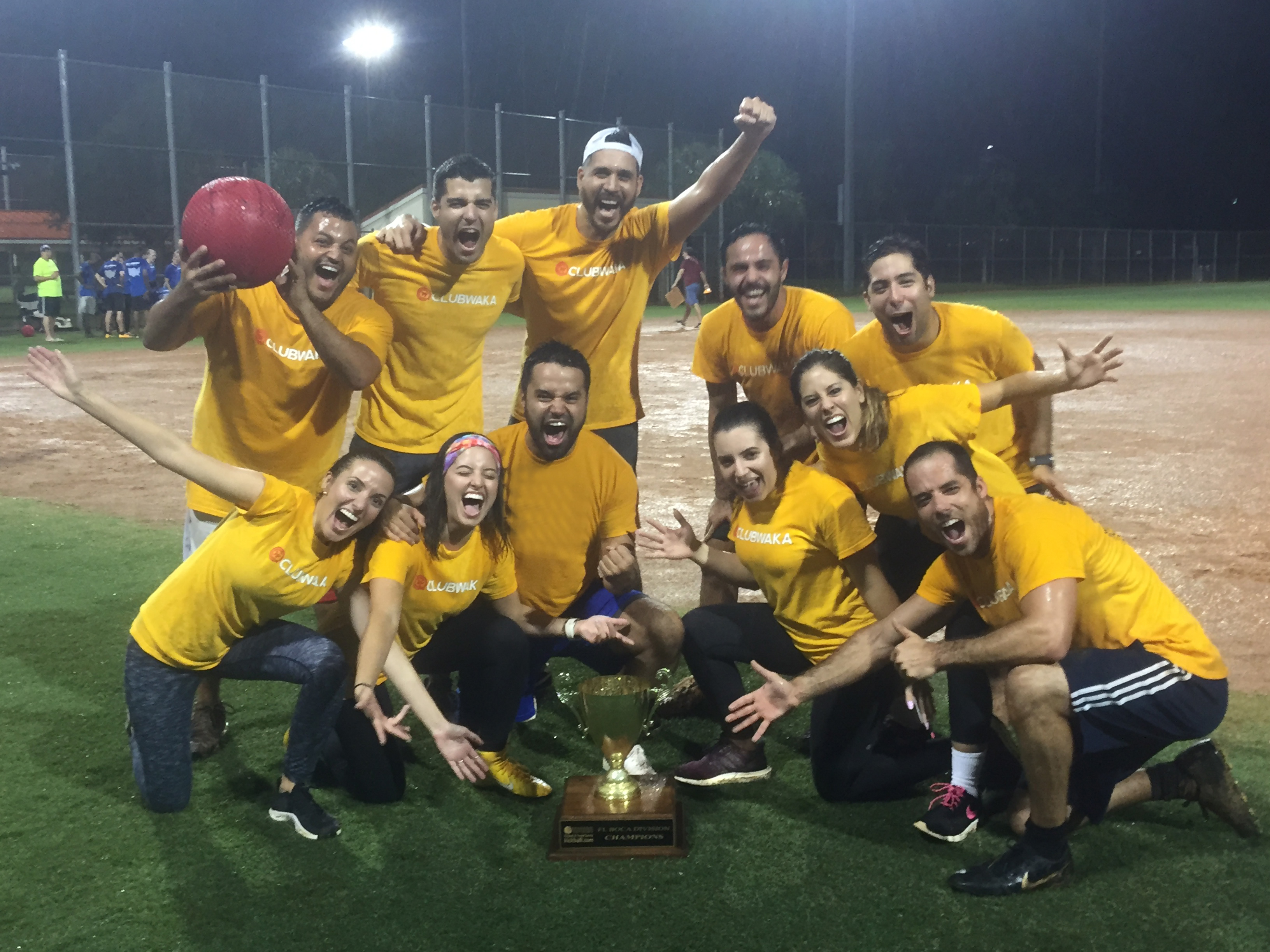 Summer 2019 Champions
We've Got the Runs
Francisco Riveras (C) - Luis Rivas - Adriana Scotti - Rocky Mariano - Pablo Duque - Luisa Guzman - Patricia Van Solt - Juan Britos - Stefani Petrillo - Juan Gomez - Rachel Werner - Renato Cardenas - Willy Giron Matute - Andrea Ghersi - Daniel Rodriguez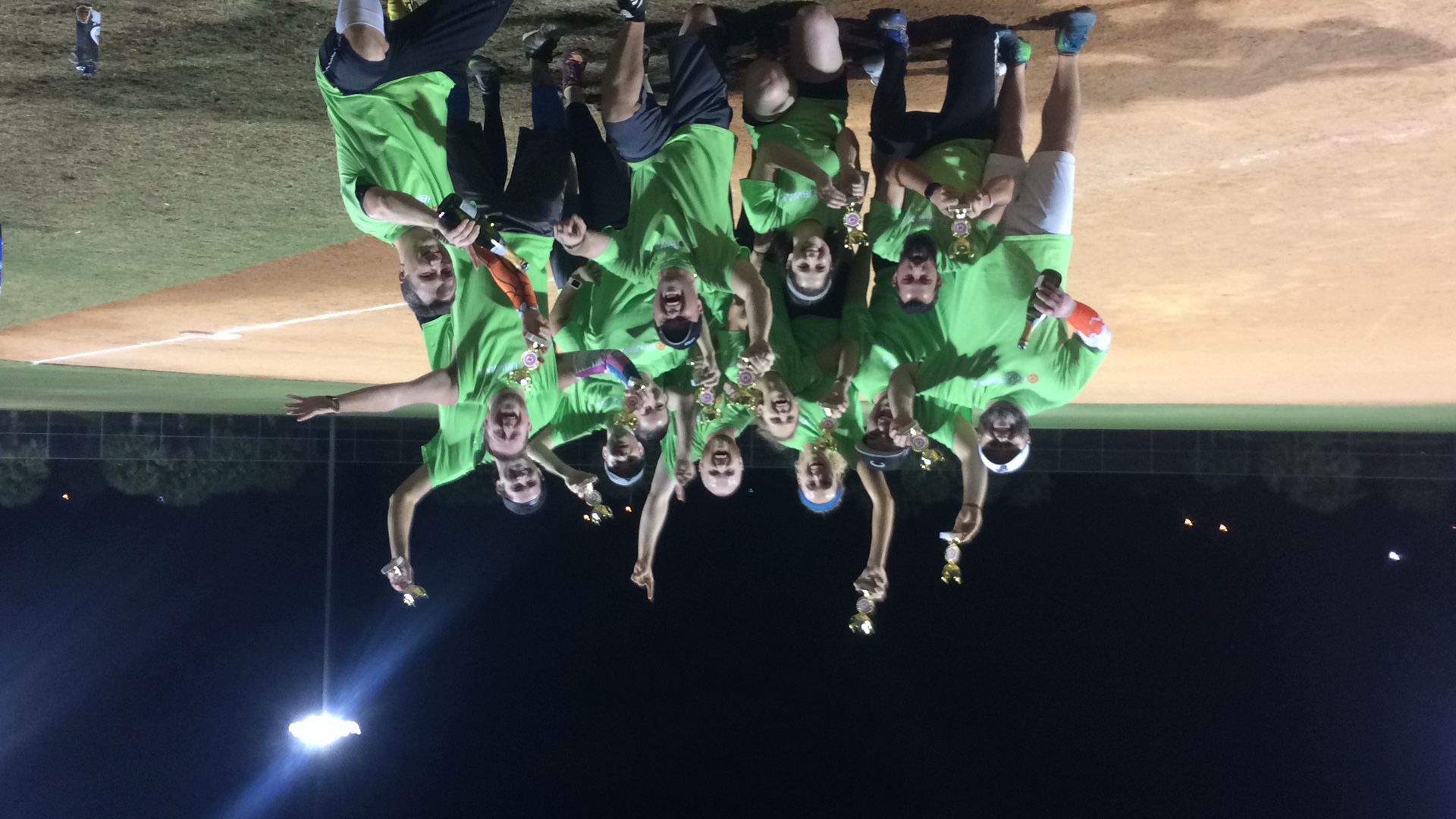 Fall 2018 Champions
Go Out with a BANG!
Brian Remavich (C) - Jonathan Solomon - Todd Berman - Sydney England - Andres Cardona - Shelby Foret - Justin Lussier - Shannon Keathley - Adam Huss - Freddy Mejia - Chris Campbell - Jonathan D'Angelo - Jennifer Gavens - Adam Ludwin - Christina Leander - Jess Matthews - Ayrian Grundstrom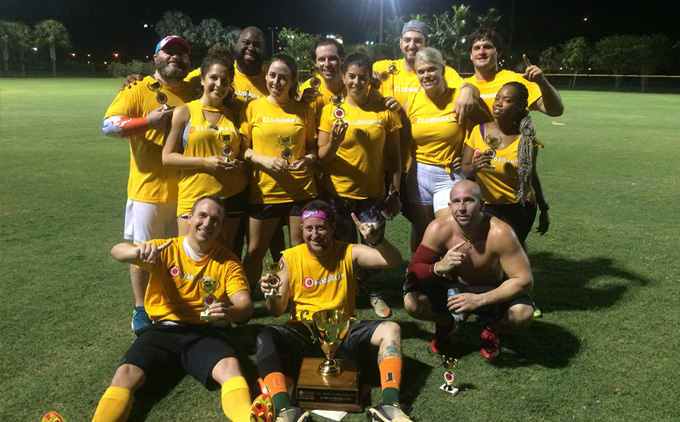 Summer 2018 Champions
#BuntStuff
Miguel Hernandez (c) - Scott Somers - Anthea Thomas - Terrique Bromfield - Justin Lussier - Adam Huss - Jonathan Solomon - Kara Naylor - Gabby Reppell - Nate Eachus - Blake Freda - Stephanie Lopez - Dominque Lind - Connor Hayes - Jennifer Gavins - Marie DiPiero - Daniel Gabbard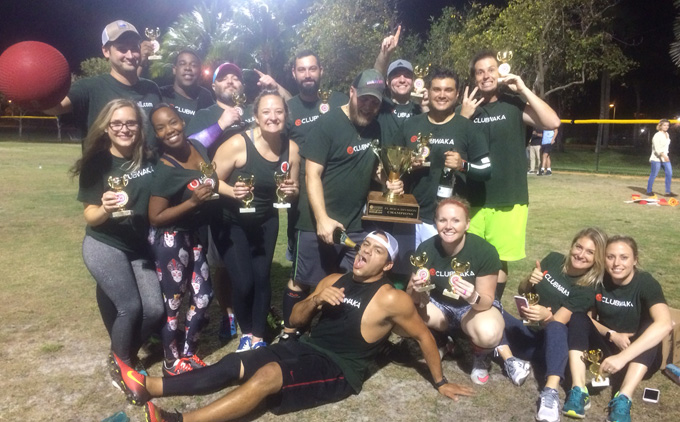 Winter 2018 Champions
Screamin' G.O.A.Ts
Brian Remavich (C) - Jessica Cathcart - Andre Bernard - Alex Frere - Anthea Thomas - Todd Berman - Justin Lussier - Elyse Kotkin - Shannon Keathley - Adam Huss - Freddy Mejia - Jonathan Solomon - Miguel Hernandez - Gabby Reppell - Anrea Ramsey - Blake Freda - Jonathan D'Angelo - Christina Cunningham - Katherine Hollingsworth - Katie Quick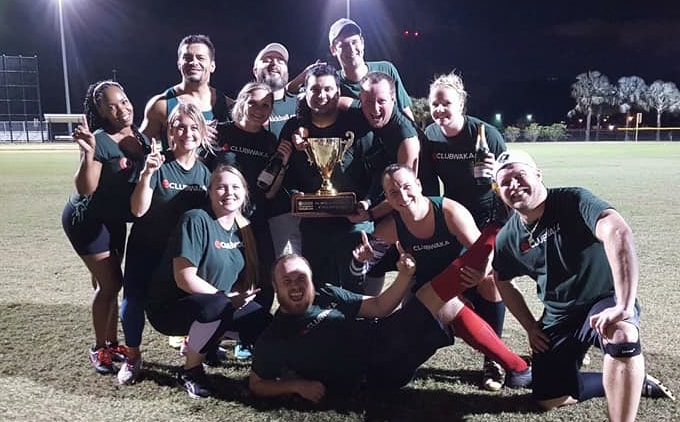 Fall 2017 Champions
3rd Base Below the Waist
Brian Remavich (C) - Jessica Cathcart - Alex Frere - Anthea Thomas - Todd Berman - Justin Lussier - Shannon Keathley - Adam Huss - Freddy Mejia - Jonathan Solomon - Chris Campbell - Andrea Ramsey - Katherine Hollingsworth - Christina Cunningham - Jordan Larar - Miguel Hernandez - Katelyn Reid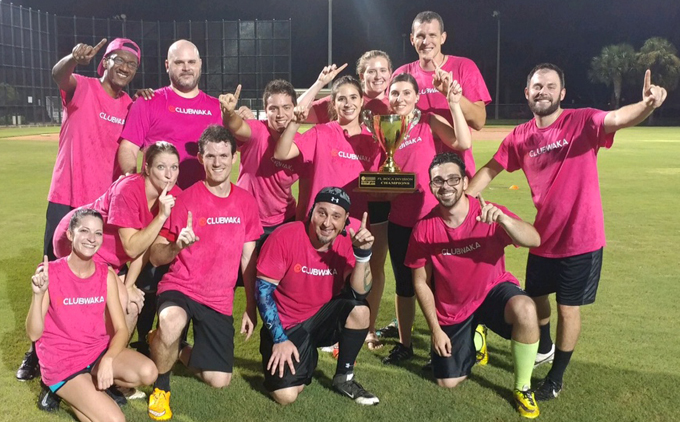 Spring 2017 Champions
Cash Me Outfield
Courtney Steinberg (C) - Wendy Lewis - Michael Dean - Jamie Lobacz - Natalie DeMarco - Michael Przybycien - Richard Cayemitte - Ben Oliver - Brett Auerbach - Kimberely Anderson - Gregg Ragone - Brian Heredia - Ally Wittig - Houston Callaway - Christian Reyes - Taylor Blake - Sam Matthews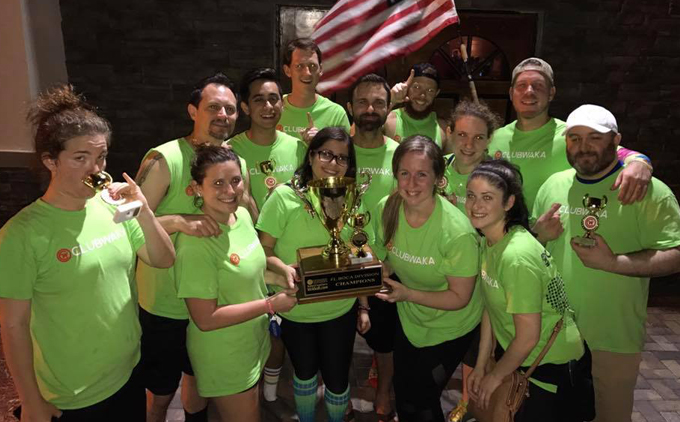 Winter 2017 Champions
Boca Busters
Lisa Gabrielle (C) - CK - Stuart Thibeault - Sara Lang - Jaclyn Soss - Melissa Green - Jonathan Solomon - Doug Hackett - Lindsay Mitchell - Andrew Powell - Amanda Ranallo - Becca Giles - Arielle Kahn - Jennifer Blatt - Paige Sasser - Charlie Keegan - Ian B - Aaron Richter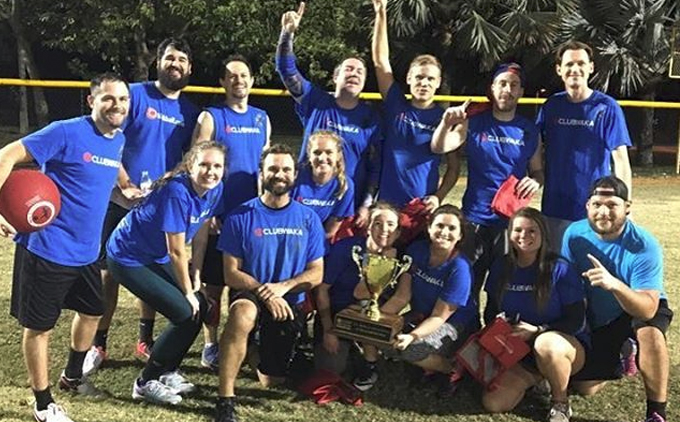 Fall 2016 Champions
Killer Bees
Lisa Gabrielle (C) - CK - Stuart Thibeault - David Hanscom - Micheal Przybycien - Melissa Green - Paige Sasser - Charlie Keegan - Seth Marcus - Mariel Coffy - Ian B - Allie North - Anthony Talavera - Scott Burnett - Aubrey Breneman - Chad Myers - Cody Green - Anthony Solofra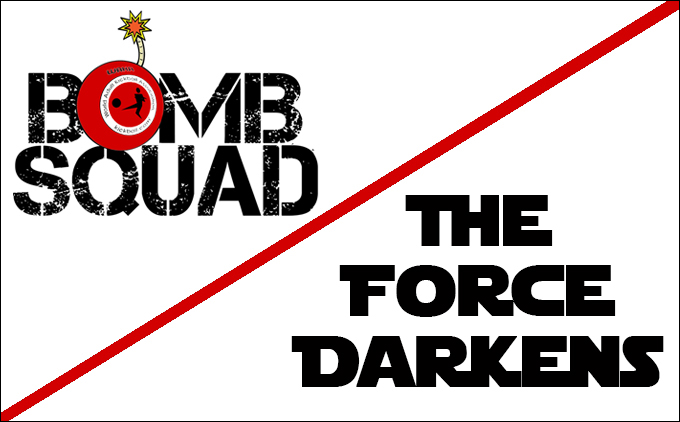 Summer 2016 Co-Champions
Bomb Squad / The Force Darkens
Bomb Squad - Lisa Gabrielle (C) - CK - Kevin Van Osterom - Meredith Laird - Gregg Ragone - Brian Heredia - Andres Pulido - Courtney Steinberg - Wendy Lewis - Susan Sitthigarana - Charlie Keegan - Mariel Coffy - Tyler Laforme - Anthony Talavera - Scott Burnette - Erik Leili - Taylor Blake - Michael Sterling
The Force Darkens - Brian Remavich (C) - Javier Preilezo - Andy Powell - Stefan Doll - Courtney Weaver - Andrew Dickson - Todd Berman - Justin Lussier - Shannon Keathley - Adam Huss - Freddy Mejia - Justin 'Taco' Morales - Michelle Forry - Yvette Aronova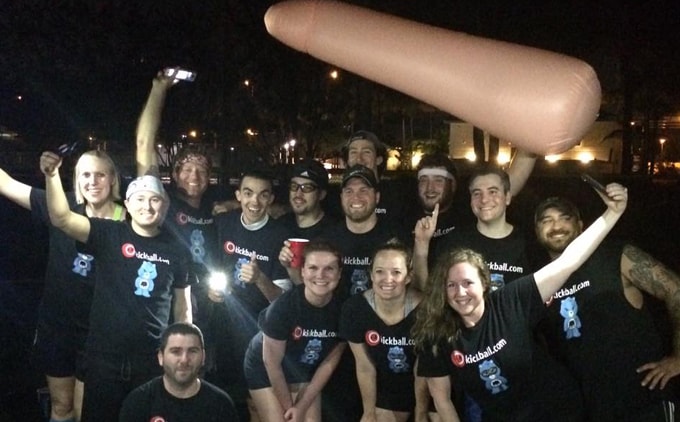 Spring 2016 Champions
50 Shades Darker
David Forry (C) - Jessica Cathcart - Sara Lang - Javier Preliezo - Stefan Doll - Courtney Weaver - Trisha Slate - Todd Berman - Shannon Keathley - Brian Remavich - Justin 'Taco' Morales - John Windham - Michelle Forry - Bradley Glick - Freddy Mejia - Chris Connor - Jacob Halberg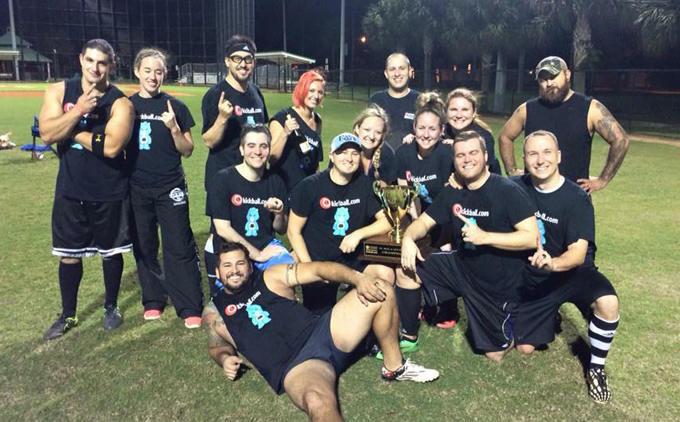 Fall 2015 Champions
Dark Thoughts
David Forry (C) - Melissa Klunder - Gary Richardson - Jessica Cathcart - Sara Lang - Stefan Doll - Brett Auerbach - Steve Brezinski - Michelle Gabrielle - Courtney Weaver - Lori Dool - Todd Berman - Justin Lussier - Chris Posada - Shannon Keathley - Anthony Frenchak - Joanna 'Jojo' Frenchak - Brian Remavich - Justin 'Taco' Morales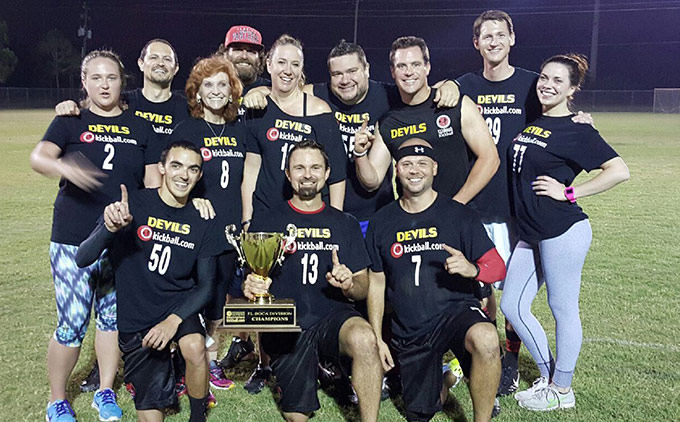 Summer 2015 Champions
Downtown Devils
Stuart Thibeault (C) - Carlos Diaz - Danielle Del Valle - Carlos Lang - Javier Preliezo - JR Merritt - Jeremy Mitchell - Luis Sanitago - Melissa Green - Freddy Mejia - Linda Neering - Charlie Keegan - Haley Seeley - Scott Appel - Joshua Hecker - Christian Martinez - Linda Trotter-Rhodes - Christina Chen - Franshesca Herasme - Lauren Bruzga - Jeremy Gesham - Leigh Kamens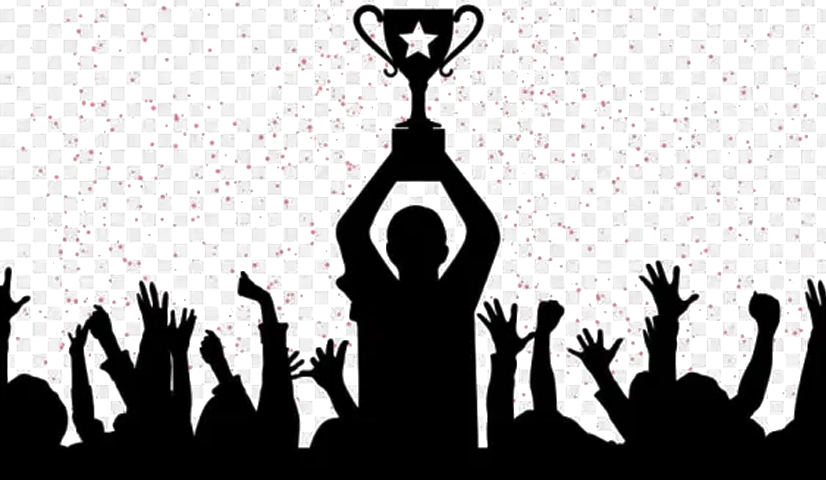 Spring 2015 Champions
Downtown Devils
Stuart Thibeault (C) - CK - Gabby Rodriguez - Maggie Peller - Ashlynn Gifford - Ryan Sanders - Haley Seeley - Scott Appel - Brittany North - Javier Preliezo - JR Merritt - Jeremy Mitchell - Christian Martinez - Linda Neering - Charlie Keegan - Linda Trotter-Rhodes - Catrina Sveum - Phillip Crowe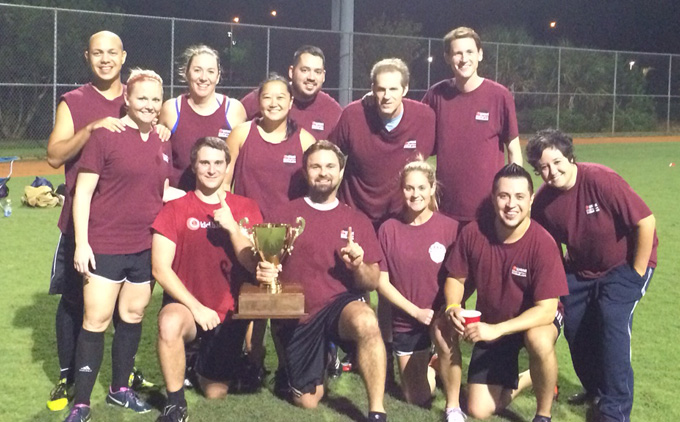 Fall 2014 Champions
Downtown Devils
Stuart Thibeault (C) - Jack Pectol - Luis Santiago - Ashly Scharber - Linda Neering - Sander Miller - Sherr Rockower - Charlie Keegan - Joesph Solenski - Michael Speer - David Roth - Duane Butler - Andres Pulido - Francis Pessolano - Janna Stimson - Shannon Keathley - Melissa Green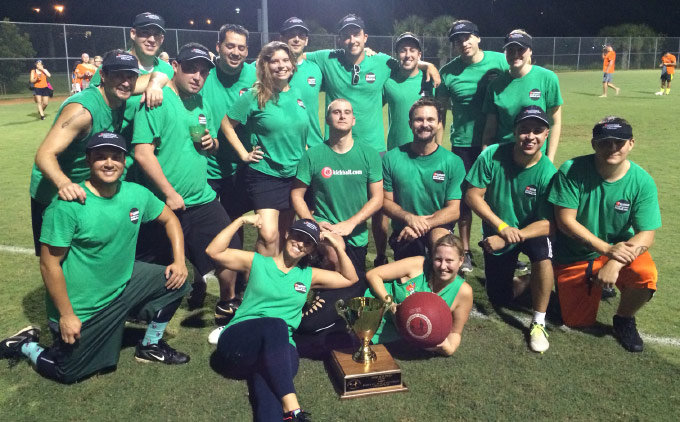 Summer 2014 Champions
Gatoroid
CK (C) - Elizabeth Yager - Stuart Thibeault - Jennifer Loli - Rob Zeveney - Duane Butler - Andres Pulido - Jennifer Sell - Francis Pessolano - Andrea Son - Hannah Toles - Mike Rini - Jason Cohen - Pablo Rivera - Freddy Mejia - Samantha Slocum - Michael Gore - Sean Reed - Ryan Buchko - Jennifer Hernandez - Shawn Hanlon - Aspen Brantley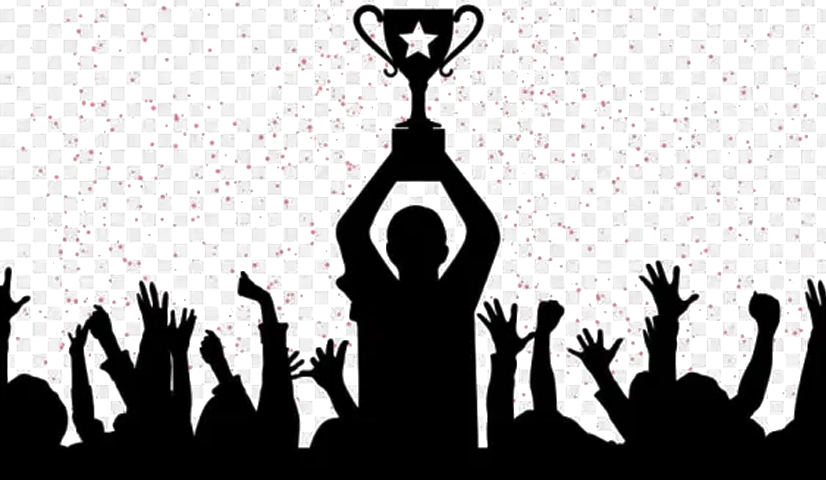 Winter 2014 Champions
New Kicks on the Block
David Forry (C) - Dianne Anderson - Andres Escobar - Arthur Donovan - Katie Escobar - Sara Lang - Lynda Cutolo - Ralph Etienne - Stefan Doll - Nicholas Andrea - Mike LaRocca - Gilber Lopez - Paul Anderson - Amanda Franz - Raynie Theis - Kim Green - Lisa Gabrielle - Michael Sinatra - Oren Adony - Alex Novikov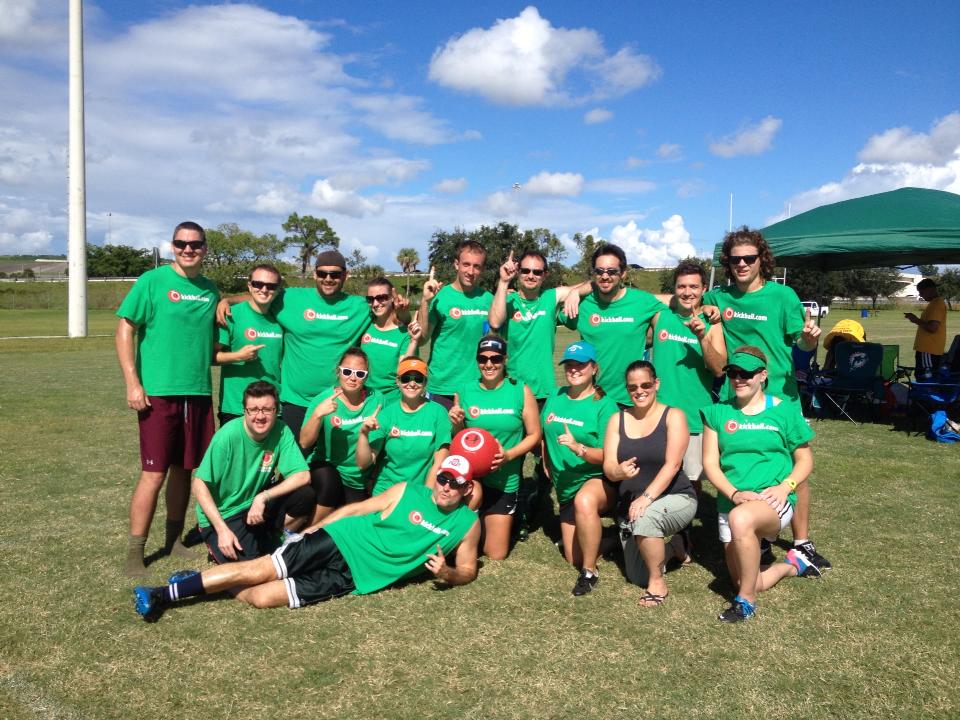 Summer 2013 Champions
Sharknado
CK (C) - Bryan Taylor - Brian Barrimo - Dave Gray - Andres Escobar - Tami Dutra - Katie Escobar - Doug Simpson - Stefan Doll - Steve Brezinski - David Forry - Lori Light - Sunhe Price - Courtney Weaver - Joey Rice - Trisha Slate - Gary Richardson - Jay Soester - Raynie Theis - Brittany Shersty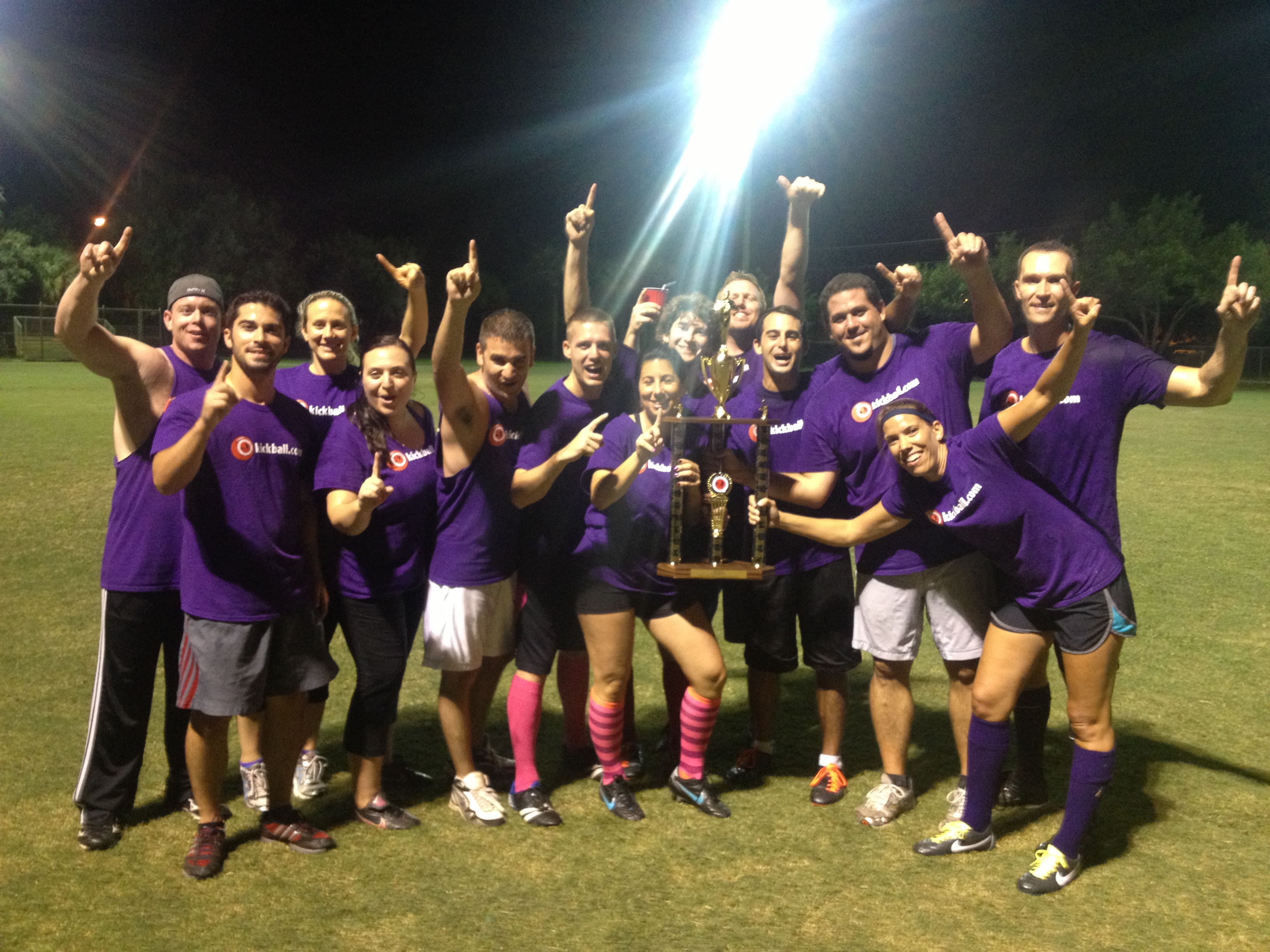 Spring 2013 Champions
Messes
Jason Sterling (C) - Brian Julius - Jessica Palis - Debbie Igdaloff - Ginny Tropea - Chris Lewczyk - Jake Nohe - Jimmy Robertson - Chaz Warrington - Nik Glaug - Matt Nieman - AJ Hemsey - Natalie DeMarco - Priscillia Doyle - Rebecca Clark - George Baum - Marjorie Etienne - James Hurley - Debbie Freeman - Molly Anderson - Brian Schreiber - Tyler Smith - Robert Smith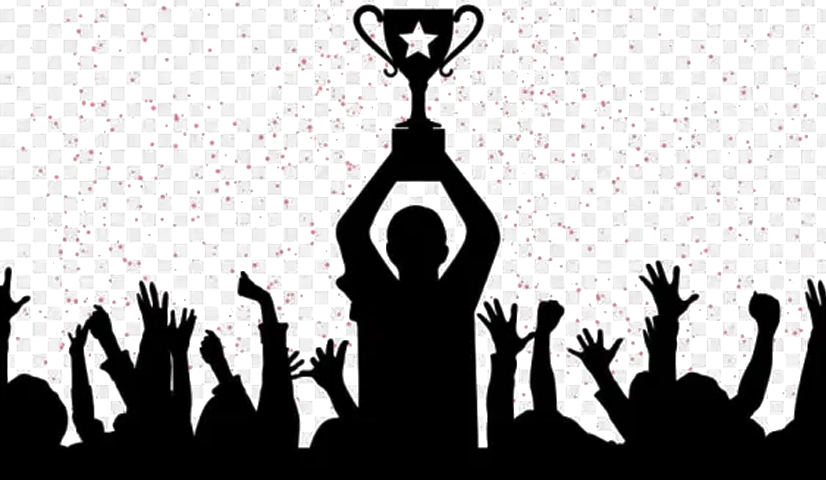 Fall 2012 Champions
Hot Messes
Jason Sterling (C) - Daniel Alvarez - Jessica Palis - Ginny Tropea - Chris Lewczyk - Jake Nohe - Jimmy Robertson - Chaz Warrington - AJ Hemsey - Rebecca Clark - Leroy Warley - George Baum - Marjorie Etienne - James Hurley - Debbie Freeman - Molly Anderson - Brian Schreiber - Danielle Sneir - Tyler Smith - Robert Smith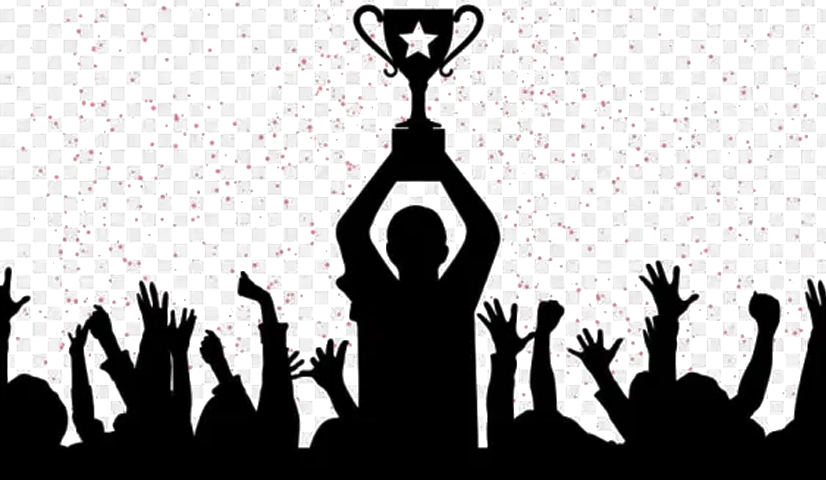 Spring 2012 Champions
Hot Messes
Jason Sterling (C) - Jessica Palis - David Perry - Jimmy Robertson - Adrienne Hernandez - James Hurley - Brian Schreiber - Robert Smith - Matthew Jurgens - Ginny Tropea - Chris Lewczyk - Jake Nohe - Chaz Warrington - AJ Hemsey - Priscillia Doyle - Rebecca Clark - George Baum - Marjorie Etienne - Donn Scott - Molly Anderson - Danielle Sneir - Tyles Smith - Glenn Ruth - Chris Mcnulty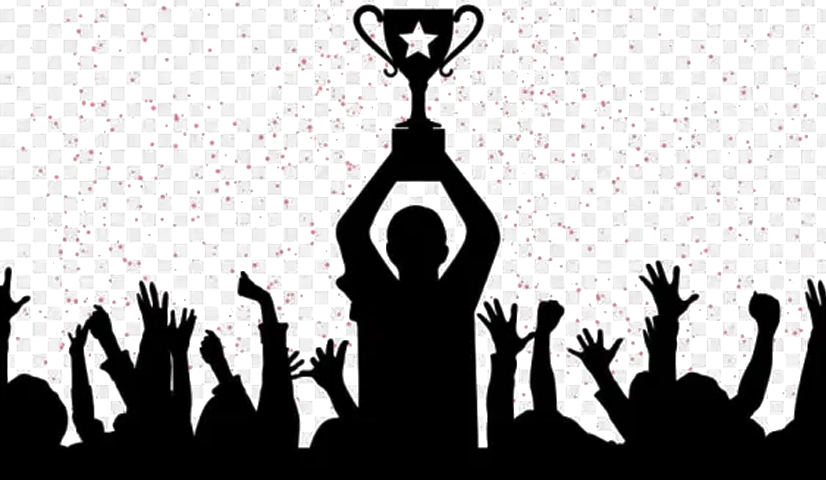 Fall 2011 Champions
Hot Messes
Jason Sterling (C) - Jessica Palis - David Perry - Harry Anderson - Matthew Jurgens - Ginny Tropea - Chris Lewczyk - Jake Nohe - Chaz Warrington - Tara Perry - AJ Hemsey - Natalie DeMarco - Priscillia Doyle - Jason Wolfrom - Marjorie Etienne - Jodi Sherman - James Hurley - John Schoppe - Jason Wechter - Stephanie Lynch - Kimberly Anderson - Stephanie Mari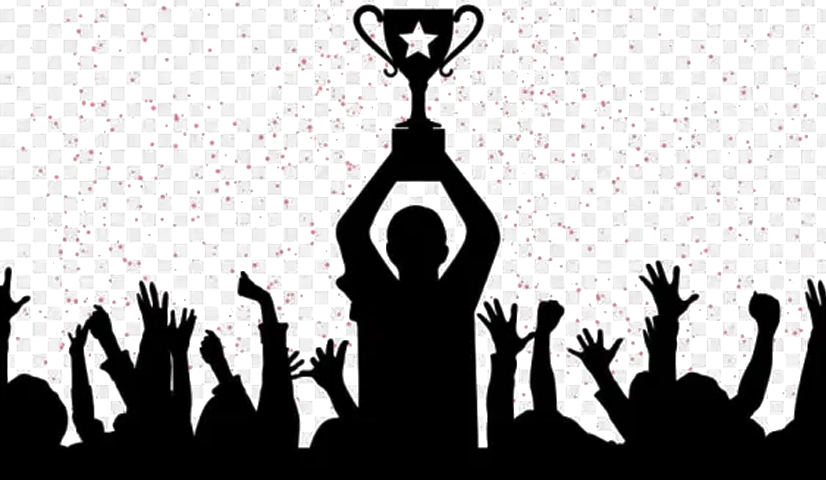 Spring 2011 Champions
Ginny and the Hot Messes
Jason Sterling (C) - David Perry - Matt Israel - Warley Leroy - Michael Johnson - Lauren Saunders - Matthew Jurgens - Ginney Tropea - Chris Lewczyk - Jake Nohe - Jarrett Pavao - Chaz Warrington - Tara Perry - Greg Mount - AJ Hemsey - Jessica Damico - Priscillia Doyle - Corey Holland - Don Merrill - Marjorie Etienne - Adrienne Hernandez - James Hurley - Maribridget Hansen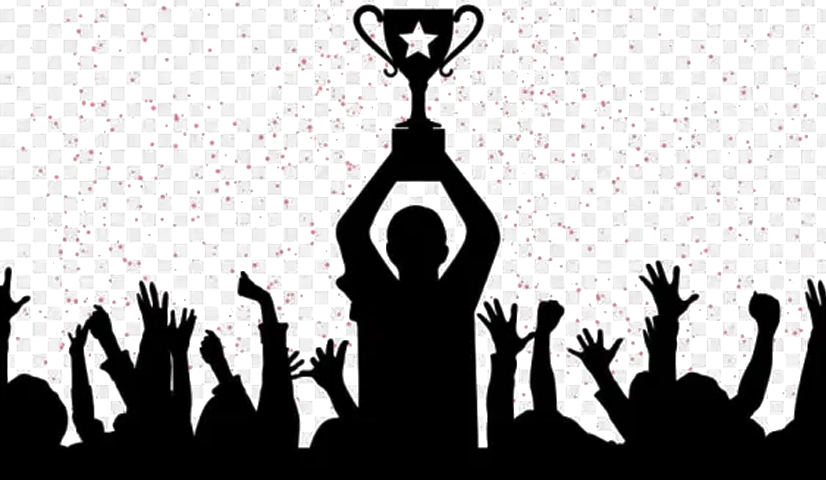 Summer 2010 Champions
Feets O Fusion
Vaughn Lazar (C) - Adam Fell - Frank Lasorsa - Anthony Gludice - Joshua Gordon - Brian Kibler - Katie Sediak - Jarrett Pavao - Lori Sternberg - Chaz Warrington - Mike Karklins - Kirk Aleong - David Hanscom - Ashley Heinrich - Gabrielle Warrington - Jason Maloney - Bill Needham - Elizabeth Swinson - Angela Vieux - Todd Rubino - Deanna Caniff - Heather Moore - Rudolph Martin - TJ Hatley - April Coffey - Alisyn Clayman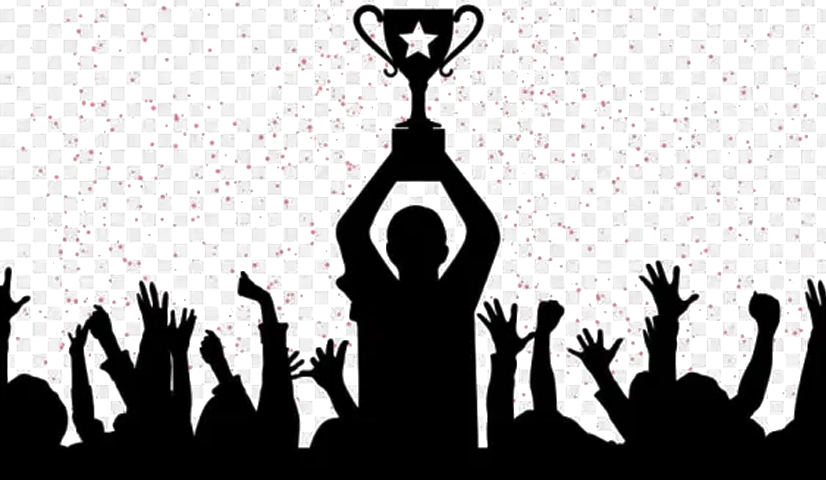 Spring 2010 Champions
MEATBALLS
Chaz Warrington (C) - David Perry - Michael Glatthorn - Tracy Tretola - Kevin Carter - Matthew Jurgens - Jessica Palis - Jason Roth - Brian Kibler - Sheila Sitzman - Arthur Doweyko - Matt Kelly - Chris Lewczyk - Katie Sediak - Jarrett Pavao - Jimmy Robertson - Tara Perry - Elicia Ferrara - Bekah Doweyko - Nik Glaug - Priscilla Doyle - Warley Leroy - Corey Holland - Kristin Regan - Michael Johnson - Scott Somers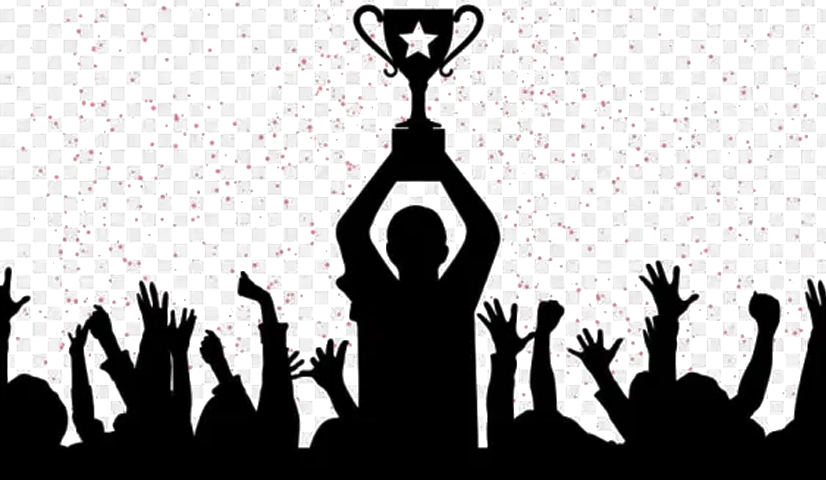 Summer 2009 Champions
School Yard Bullies
Chaz Warrington (C) - Tony Espinosa - Tracy Tretola - Matthew Jurgens - Jessica Palis - Sheila Sitzman - Bruce McIntrye - Matt Kelly - Erik Hlavaty - Josh Rotenberg - Jimmy Robertson - Elicia Ferrara - Bekah Doweyko - Joshua Connor - Jason Keese - Jessica Damico - Gabrielle Warrington - Corey Holland - Robert Flader - Jen Doll - Daniel Ginden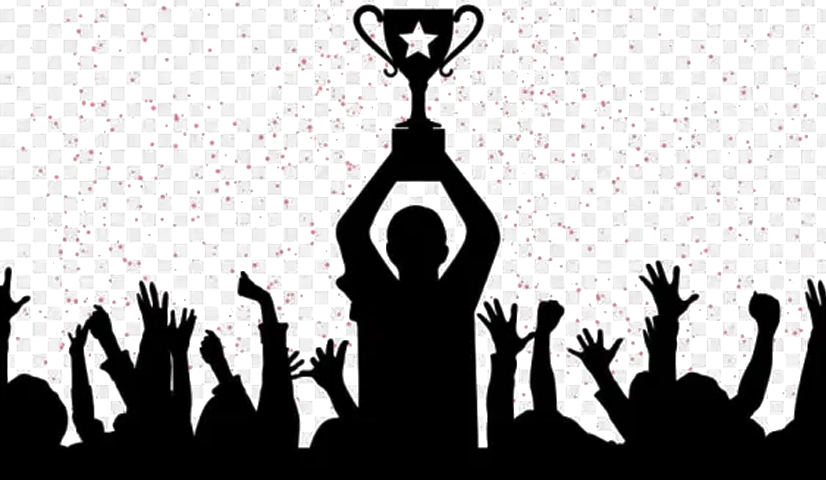 SPRING 2009 Champions
You Look Like I Need a Drink
Gabe Burden (C) - Susan Geraci - Kate Weissing - Devin Flanagan - Matt Quercia - Lacy Chimienti -Donald Bollenbacher - Alex Ramirez - Michael Caputo - David Esposito - Carrie Teplitz - Stephanie Bollenbacher - Alexis Burden - Meredith Polirer - Paige Bollenbacher - Cory Carano - Maria Meyer - Jeremy O'Dwyer - Tara Devine - Zack Kupfer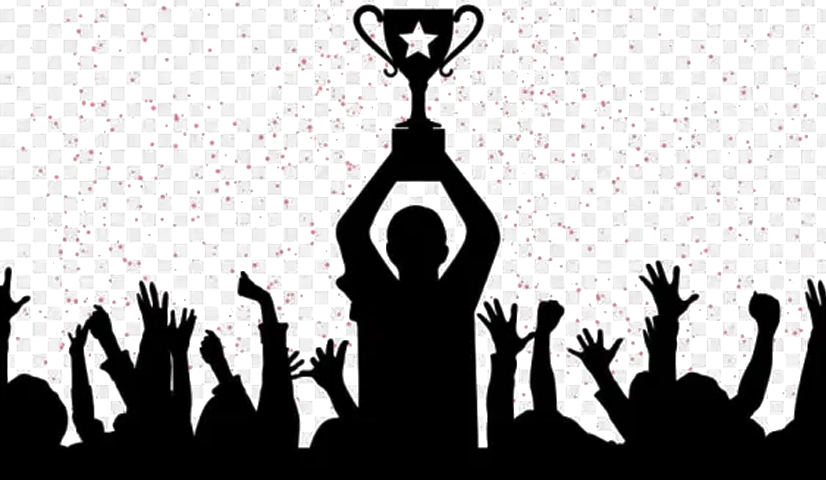 Winter 2009 Champions
Motion of the Lotion
Roster Unknown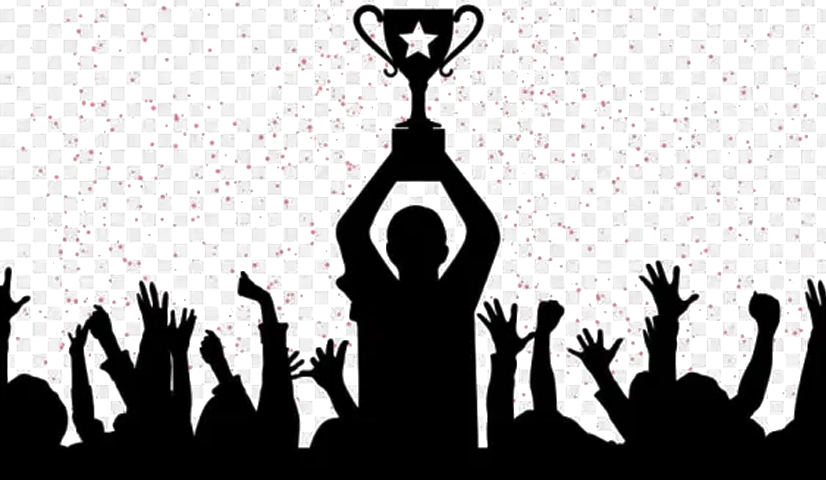 Summer 2008 Champions
Romance Explosion
Chaz Warrington (C) - Wayne Aronson - Jarrett Pavao - Chris Staller - Susan Geraci - Lindsey Staller - Emil Rihbany - Justin Lederman - Daniel Leo - Michael Paesani - Anthony Abuan - Brad Yellin - Allison Gates - Mark McGuinn - Melanie McGuinn - Margaret Tolly - Gabrielle Warrington - Cristiano Da Silva - Steven Bowers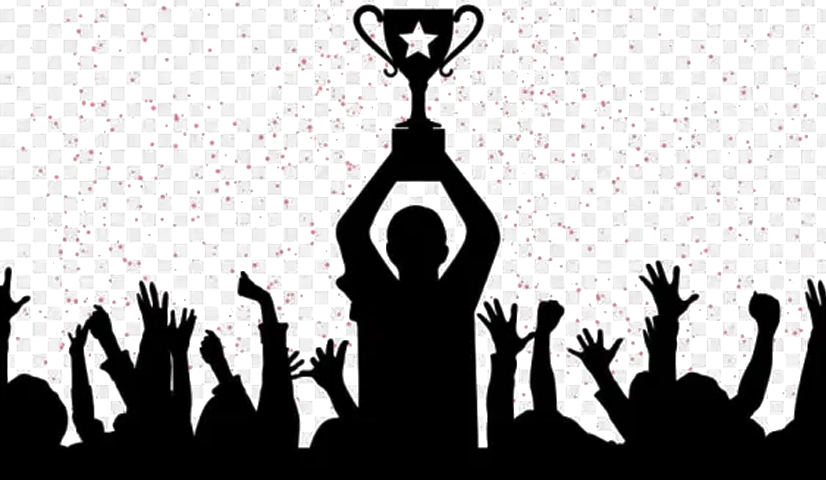 Fall 2007 Champions
Boca Storm
Roster Unknown